Our service for plant deliveries worldwide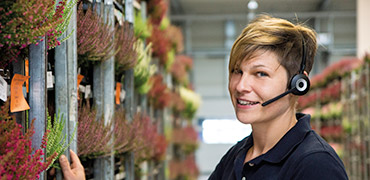 Service and Consulting
With our many years of experience we can advise our clients for every season adequately and they can trust our instincts.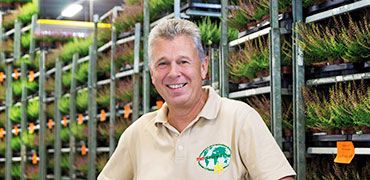 Quality
Quality is a "must" and a course of matter, but for that a constant self-control is important. We do not rest on laurels of our past, always give our best in the present, to be successful in the future.
Export and Logistics
The importance of logistics will increase in the future. This does not mean finding the cheapest or fastest travel routes, but to find the best and most plant-protecting route between grower and client.
Have a look at our assortment
" In a competitive market like the plant market prices are nearly balanced. Now trust and good advice  are the best currency for business partners. "

Frank Prinzler
Company history
Since 1963 we are active in the plant market. We were founded as horticultural sales association to promote the sales of azaleas, ericas, camellias and callunas. We added pot plants and nursery products to our portfolio in 1992. Markets were expanded continuously. Since 1998 we are actively operating overseas and Eastern Europe.
Our company is AEO-F und MPS Florimark Good Trade Practice certified.
Service provider worldwide
We deliver plants in oustanding quailty anywhere in the world.
Our finger on the pulse of the time
We consult with love, passion and with strong empathy for our clients needs. We know what is most wanted.
Fast deliveries
Your order has to be fresh at arrival, that´s why we arrange on time transport to you fast.
Over 50 years

of experience with plants
8200000
plants delivered worldwide
Our team
Just call us +49 421 53 64 00 or send us an email. If you do have any questions, please do not hesitate to use our contact sheet to get in touch.
Contact partners
Partners & Certificates
You are looking for plants in best quality at an attractive price?